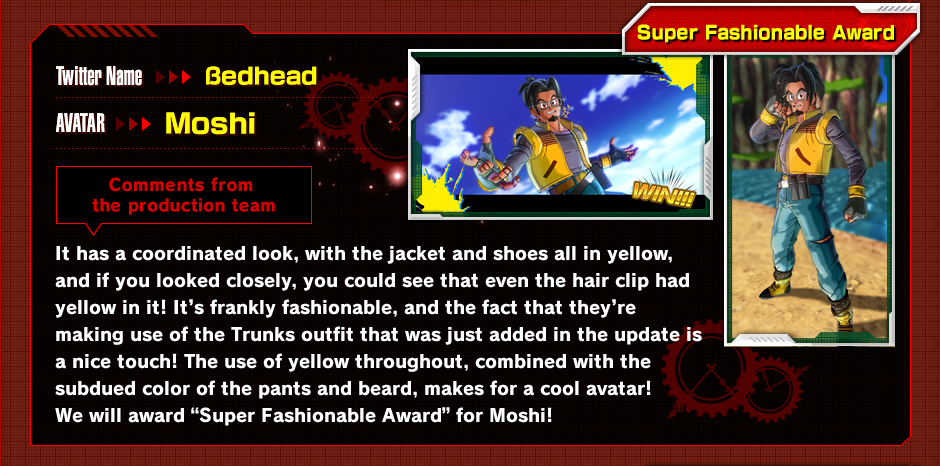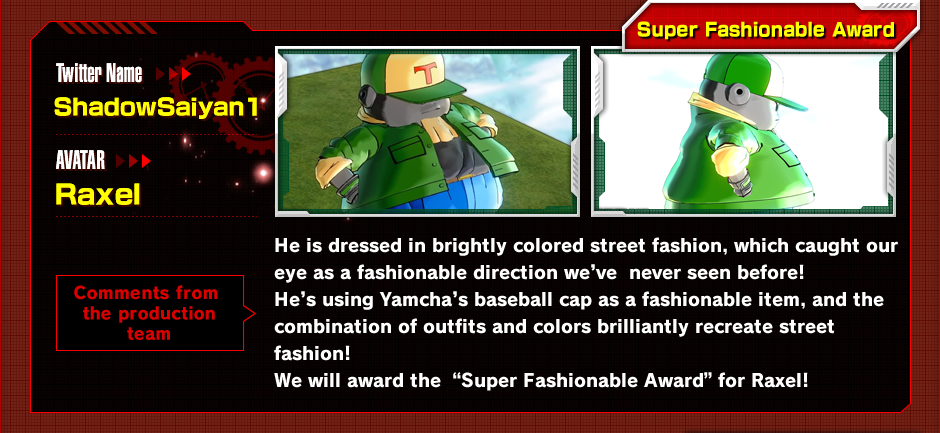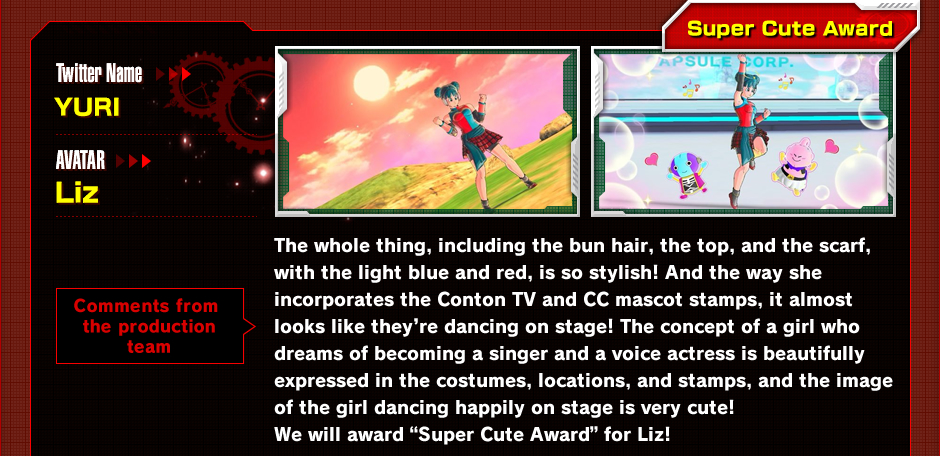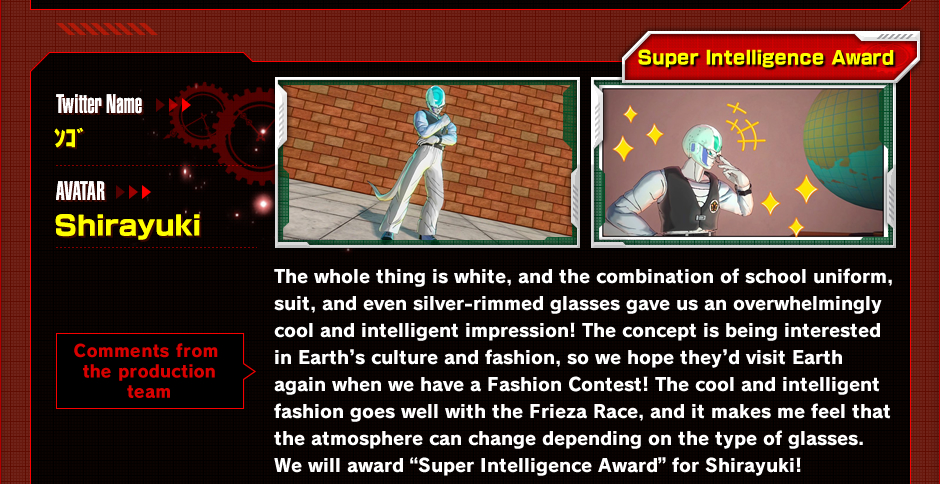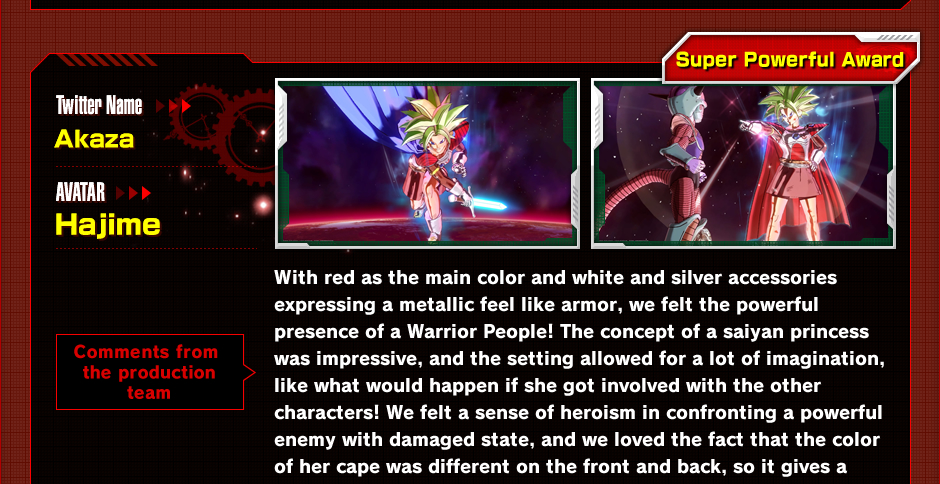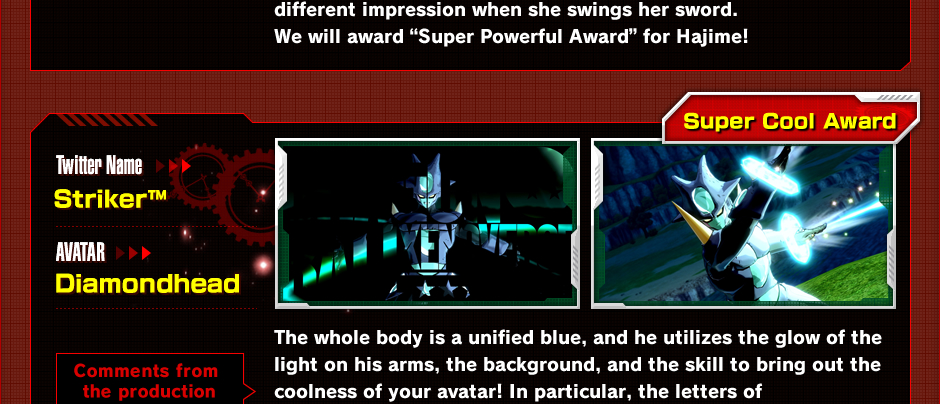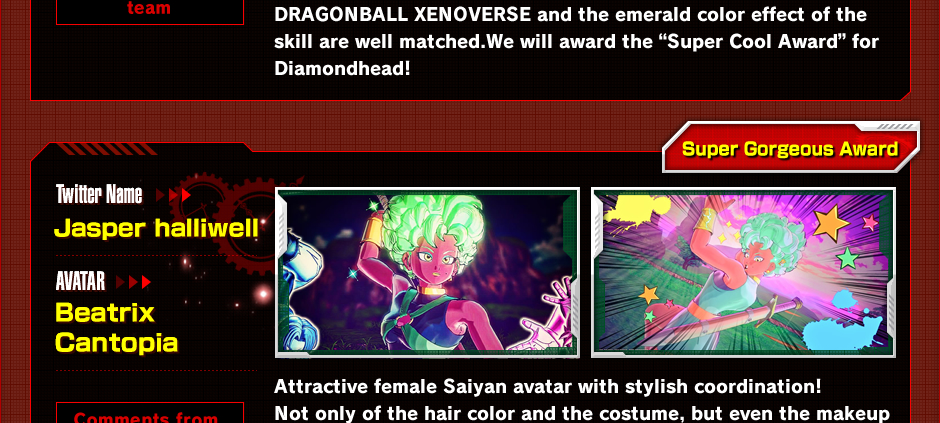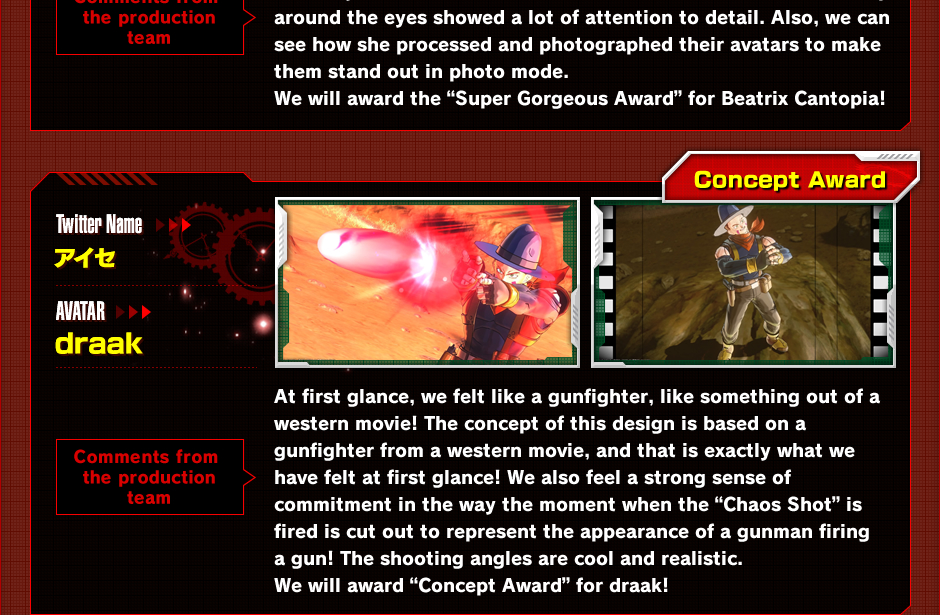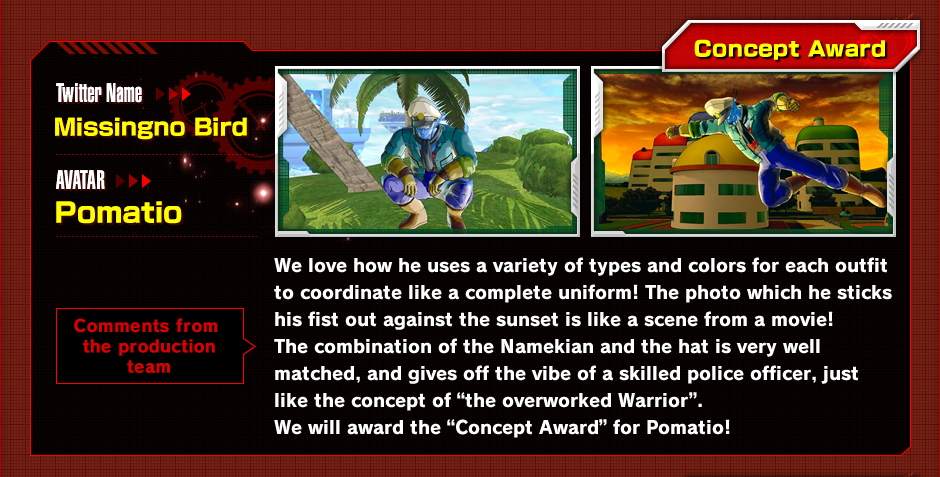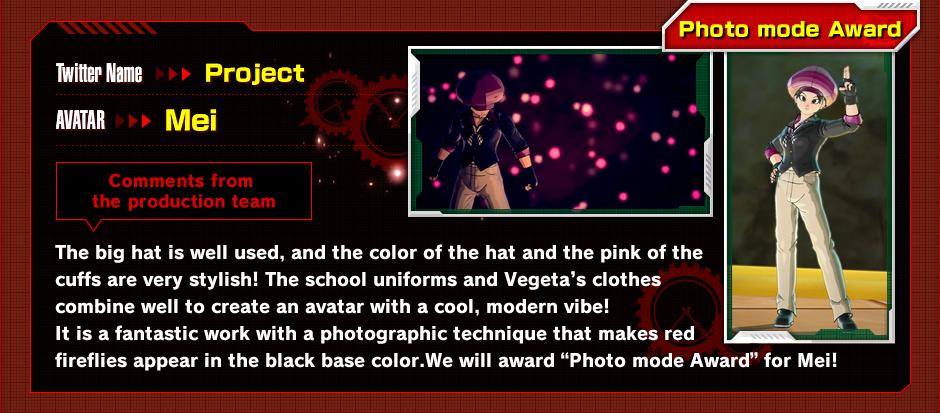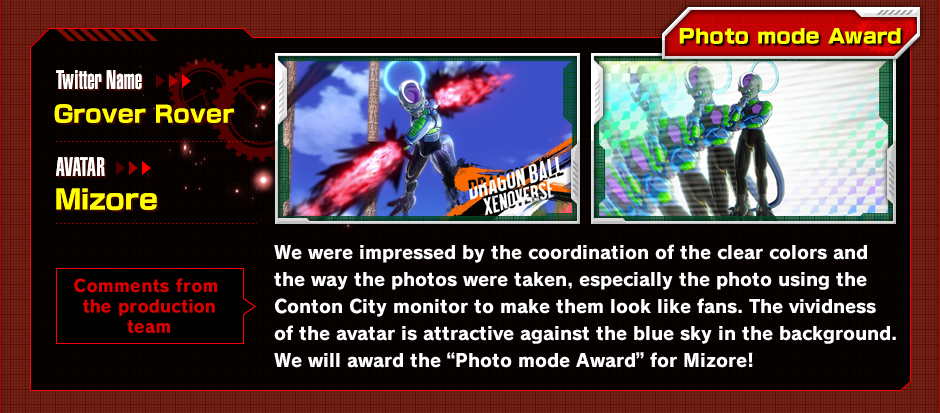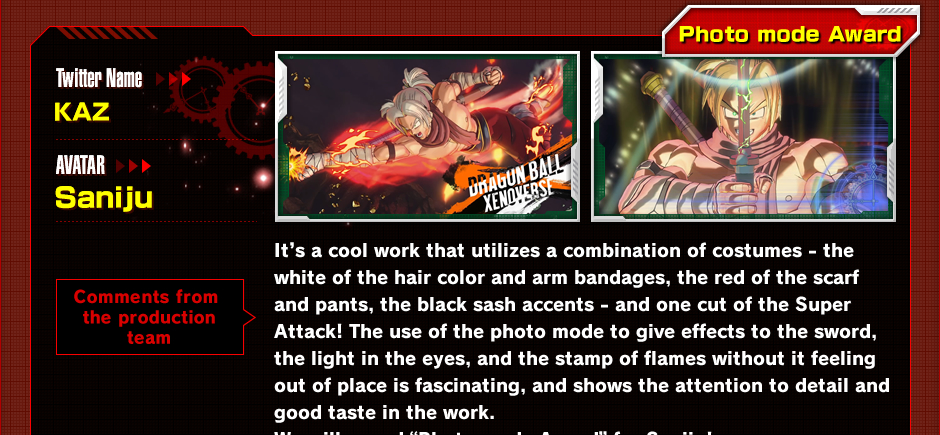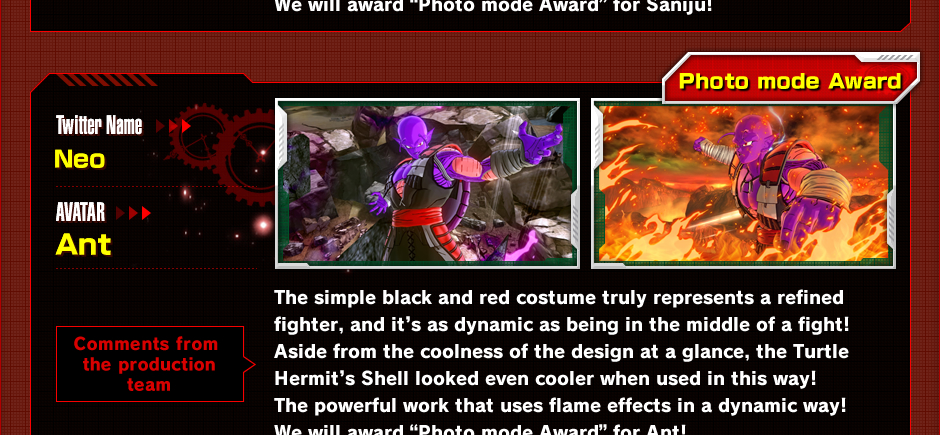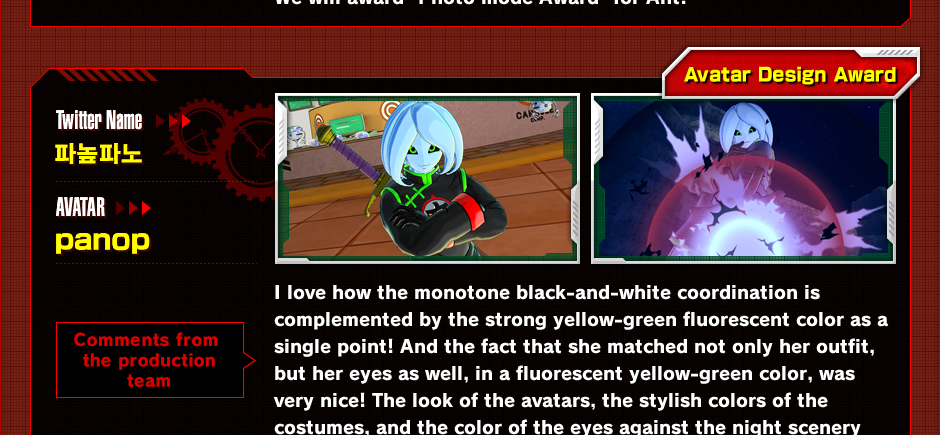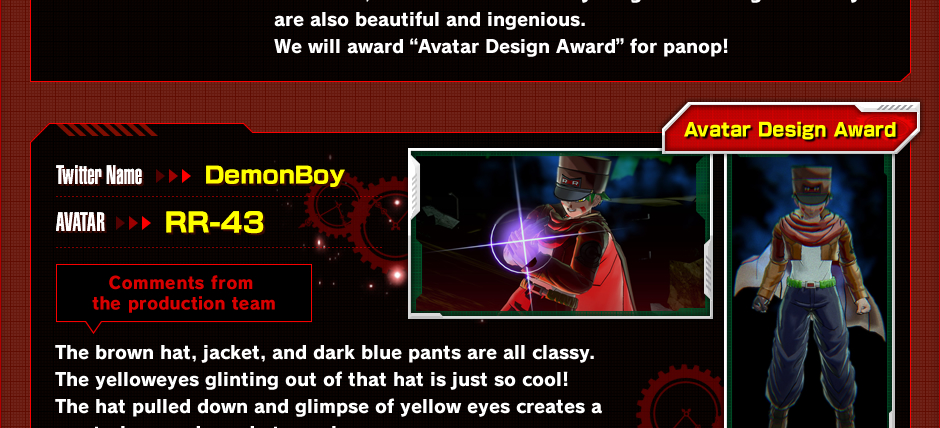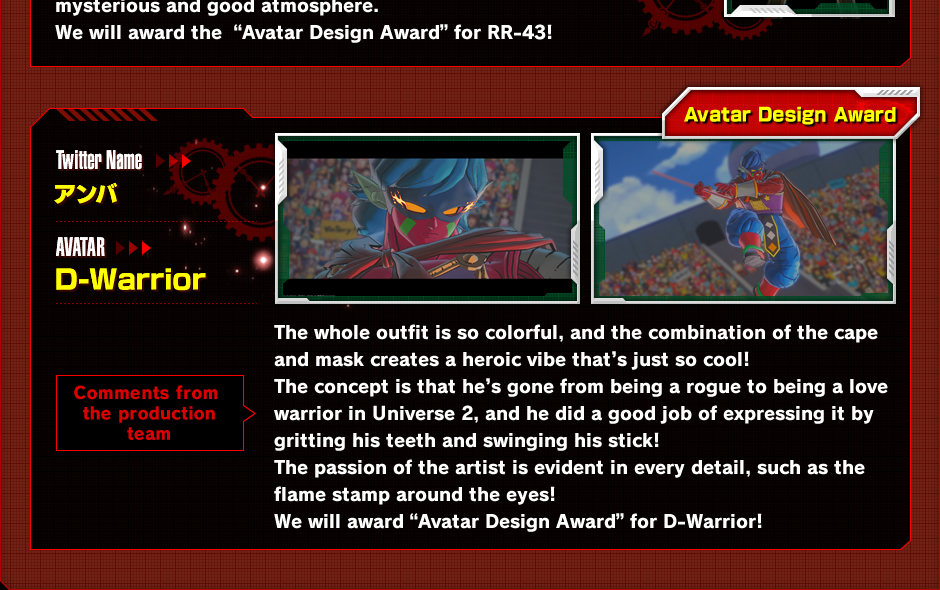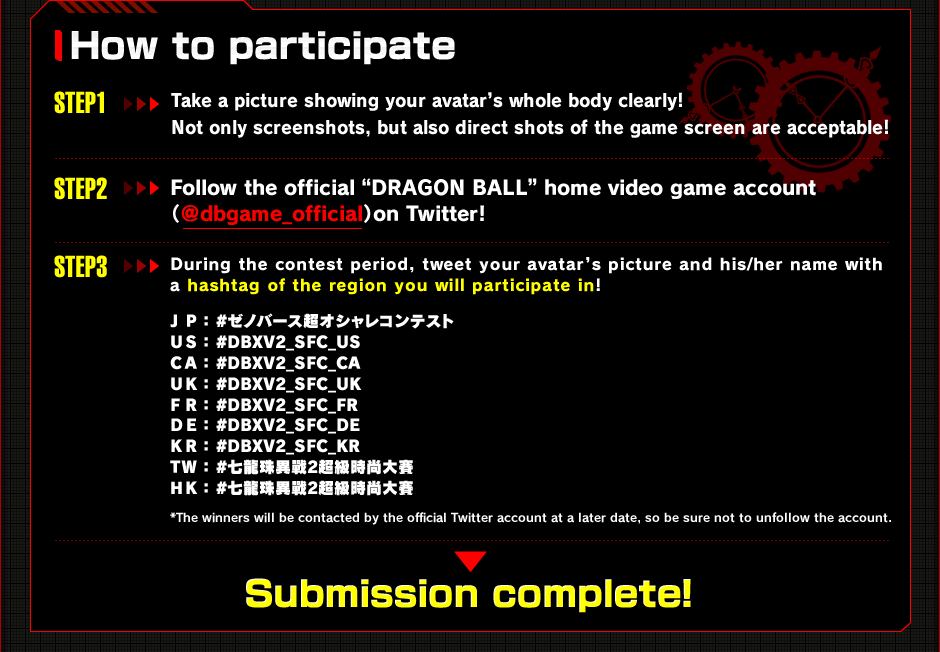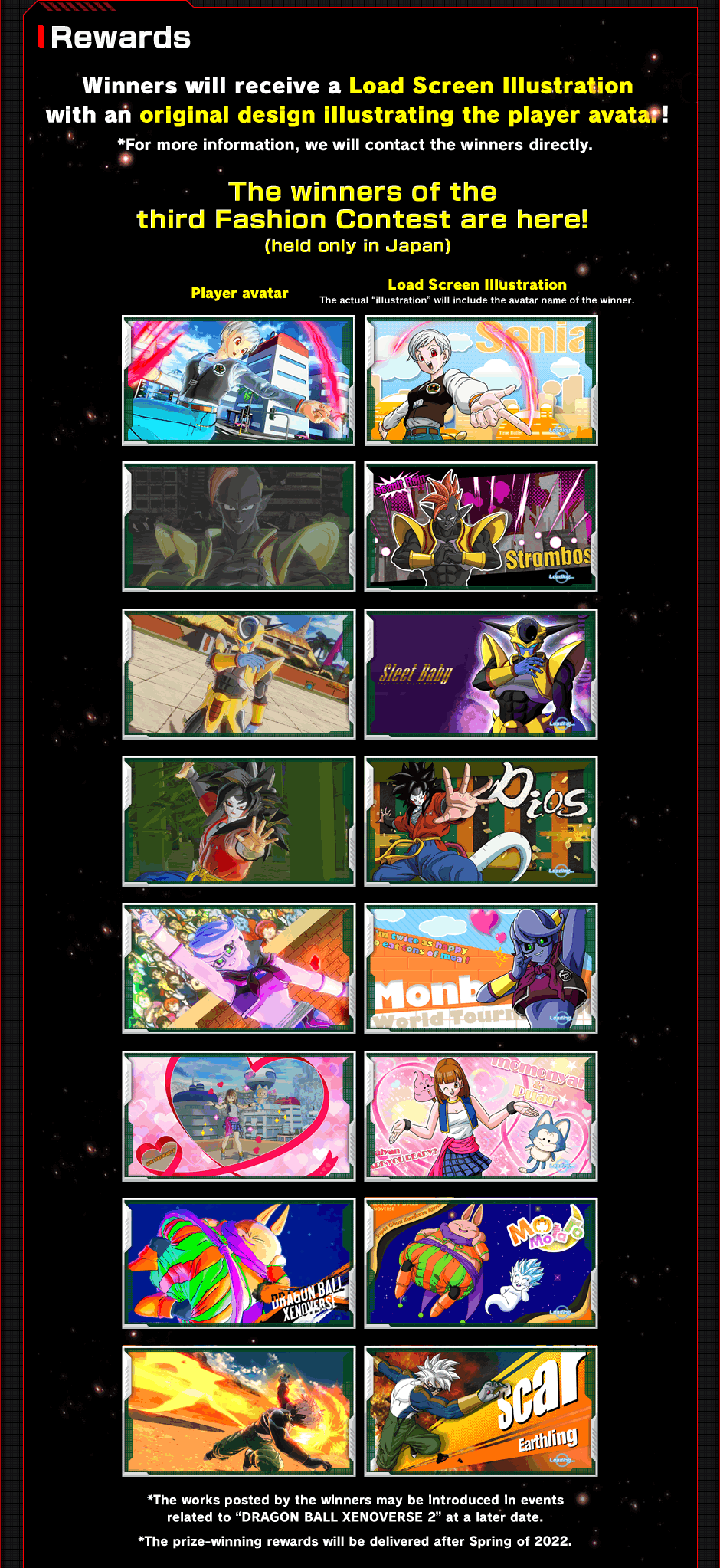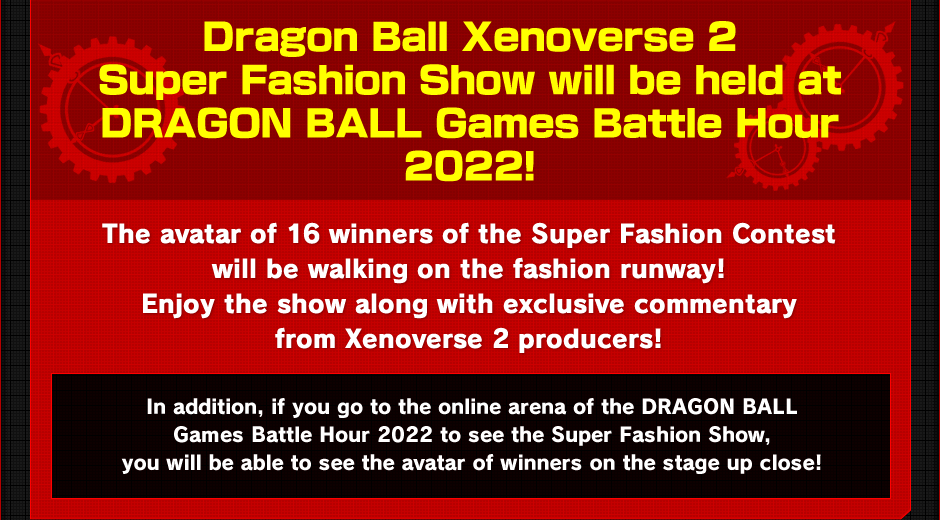 *The contents are subject to change without notice.
*The player avatars posted on Twitter will be turned into a Load Screen Illustration that can be customized in the game.
*The appearance and avatar settings of the player avatar may be partially changed for use in illustration and celebration movie.
*The user name and pictures posted on Twitter in this contest of the players selected (hereinafter called "winner") may be introduced on social media, recorded video or live broadcasts.
*The winners will be notified via direct message (hereinafter referred to as "DM") from official "DRAGON BALL" home video game account.
*If winners do not reply to a winning notification DM informing them of their selection, the selection will be invalidated.
*The winners will be contacted directly regarding the distribution of the prize-winning souvenirs and other details.